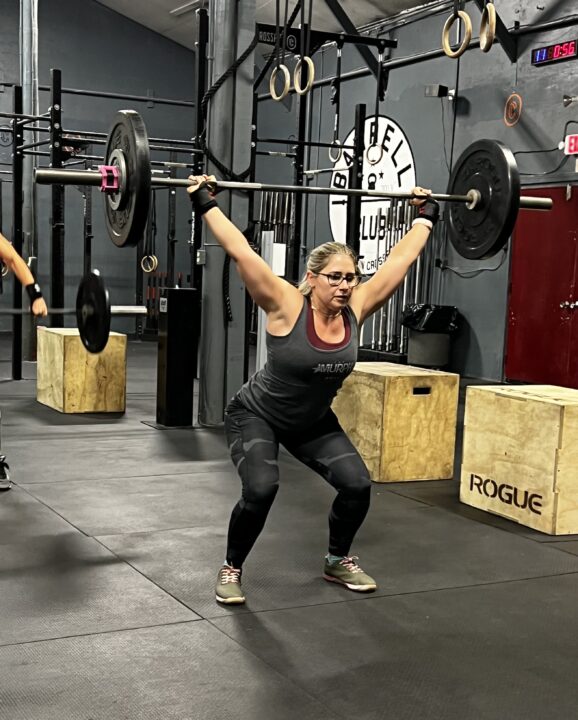 1. In general, what is your background? Age, Occupation?
I am 32 years old and I am in-house counsel for a regional hard-money lender. My family is in real estate development, so I grew up learning about real estate and always knew I would wind up working in real estate.
2. How did you get to know about Catoctin CrossFit and why did you start?
I started CrossFit in 2014. I was previously spending hours a day at a globo gym lifting and doing les mills classes, but I was getting bored and did not feel like I was progressing towards anything. I tried CrossFit and was instantly hooked. I loved the intensity and always working towards a new goal. I started at Catoctin CrossFit about a year ago when I moved from Tysons to Purcellville. When I was researching gyms in the area, Catoctin was the first result and had good reviews so it was an easy choice.
3. What has Catoctin CrossFit changed about your life other than a new workout routine?
I always tell people you start CrossFit for the workouts but you stay for the community. My favorite thing about Catoctin CrossFit is all of the friends I have made over the years. Catoctin was very welcoming from my first day and everyone is so nice! I have also always loved the nutrition and lifestyle component to CrossFit, and I find nutrition challenges to motivating and educational. I have learned a lot about nutrition from CrossFit that I have been able to teach my family and friends, which is very rewarding.
4. What motivates you and keeps you coming back to Catoctin every day?
I am very goal-oriented and naturally competitive, so constantly learning new skills and getting stronger is a big motivator for me. I also love how CrossFit makes me feel. I always leave the gym feeling good about myself, especially when a workout seemed challenging going in. It's fun to push myself and learn new things. I can do things now that I never would have thought possible a couple of years ago, like handstand push ups and rope climbs!
5. What advice would you give someone thinking about trying a class at Catoctin CrossFit?
Do it! Just getting in the door the first time can be daunting, but you will be so glad you tried. If you can, go to a class with a friend!
6. What Goals have you set for yourself in 2021?
I usually set several goals for CrossFit each year, but I spent most of 2021 trying to get my fitness back after a bad case of COVID in January 2021. It took about 6 months before I really felt like myself again working out, and even longer for my lungs to come back. I have some big goals for 2022 though! I would like to get my first handstand walk, and be able to string 2 bar muscle ups together!
7. Favorite CrossFit moment so far?
My favorite CrossFit moment so far was when I got my first bar muscle up during the 2018 CrossFit Open. I had been working so hard to master that movement with little success, but all the practice coupled with the energy of the Open worked its magic. I wound up getting 3 in that workout, and it was the absolute best feeling.
8. Favorite and least favorite type or workout or movement?
My favorite type of workouts have barbell cycling, especially if it is a heavy barbell. My least favorite workouts have lots of gymnastic and bodyweight movements like toes to bar and pull ups.
9. If you had to teach a class on one thing, what would it be and why?
How to read dog body language! I am no expert by any means, but if more people had at least a cursory understanding there would far less people taking their dogs to dog parks!
10. If you could be on a reality TV show, what would it be and why?
Selling Sunset! I am already in real estate so selling luxury houses sounds like a lot of fun. I love reality tv, the trashier the better.